May 29, 2014
Three Steps Towards Staying the Course
Danny Mequet| Small Groups Pastor |dmequet@churchoftheking.com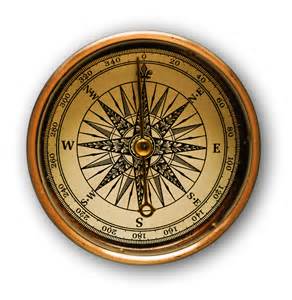 "The Earth's magnetic field is changing at an increasing rate and its effect on ordinary compasses could mean the difference between homeward bound and hopelessly lost."  www.Foxnews.com, Loren Grush
Magnetic compasses are designed to point travelers in the right direction. As the Earth's magnetic field shifts, a compass may not indicate any particular direction but will drift and indicate a wrong direction. Without a properly functioning compass hikers could become lost in dangerous terrain, their lives potentially at risk.
Relationships, the way God intended, are critical in keeping us focused on pursuing God and the purpose He has for our lives. Effective leaders stay the course, keep their eyes fixed on Jesus, and lead others in the right direction.
We must pay more careful attention, therefore, to what we have heard, so that we do not drift away. Hebrews 2:1
Every core relationships must have:
1)Purpose
They devoted themselves to the apostles' teaching and to fellowship, to the breaking of bread and to prayer. Everyone was filled with awe at the many wonders and signs.Acts 2:42
Our relationships must have an eternal impact. When we recognize our purpose in leading others into these types of relationships, we compel people to follow.
"Nothing will bring life quicker than the tangible excitement of being used by God."  Community, Brad House
2)Plan
Suppose one of you wants to build a tower. Won't you first sit down and estimate the cost to see if you have enough money to complete it? Luke 14:28
Building community with an eternal purpose takes intentionality. It is important to let those with whom you are connected know your intention to help them grow together as they pursue God and his purpose.
3)Progress
As iron sharpens iron, so one person sharpens another. Proverbs 27:17
Sometimes relational growth can be uncomfortable or even painful. It is in these times we remember God has called us to grow through relationships by putting aside our selfish motives.
Comments are off for this post