No Pain, No Gain
Growing leaders grow others
Danny Mequet | Small Groups Pastor | [email protected]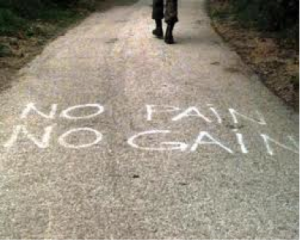 We've all heard the old saying, "No pain, no gain." This famous phrase illustrates the importance of taking action when looking to grow. Whether it is professionally, spiritually, physically, or other areas of life, we must take action if we want to grow.
We can look at the life of Jesus to see that it takes action to grow.
"And rising very early in the morning, while it was still dark, he departed and went out to a desolate place, and there he prayed."  Mark 1:35 (ESV)
The words, rising, departed, went and prayed display Jesus' actions. It was Jesus' action which helped develop his relationship with his father.
In your quiet time with God, ask him in what areas do you need to grow. These three questions will help you determine how to grow?
In what areas do I need to grow?
What do I need to do to grow?
Who do I need to help me grow? 
Leaders grow others by cultivating their relationship with God, helping them take action and establish the plans God has for their life. Here are three questions we can ask of others to help them grow.
What areas do they need to grow?
What can I do to help them grow?
What do they need to do to grow?
God, thank you for entrusting me to lead others. Show me how to lead with humility and your grace.